WOMEN SOUND OFF CONCERT
A celebration of womxn, power and movement.
8+ emerging womxn performers from national to local take the WSO stage, along with special guests. Our concert returns this year to the New Parish in Oakland, CA, with an even bigger lineup to be announced. Dance all night in a safe space and unapologetically be yourself. This is your chance to show up and show out.
LOCATION: The New Parish / 1743 San Pablo Ave, Oakland, CA 94612
AGES: 18+
*People of religions, races, ages, genders, & sexualities are welcomed at Women Sound Off.
Consciously evasive of being confined to one style, 23-year-old Jean Deaux made a name for herself outside her native Chicago during the mid-2010s with output ranging from R&B-oriented pop to low-key house, along with a wide variety of cross-genre guest appearances. The rapper, singer, and songwriter was involved with acting and poetry, then made major inroads as a musical artist starting in the early 2010s. SoundCloud uploads and featured appearances on tracks by the likes of Isaiah Rashad, Mick Jenkins, Saba, Mykki Blanco, and Smino led to brief support from major-label Interscope via Downtown Records. Deaux issued the spaced-out house track "Father Time" through the arrangement in 2017, though she reverted to independent releases later that year with "Wikipedia," a dreamy number somewhere between Little Dragon and Erykah Badu. The following year, Deaux's output continued apace with more singles, highlighted by "Energy", "Back 2 You", and "Due To Me". The Chicago artist recently unveiled her first full body of work in October of 2018, KRASH--a stellar debut showcasing Deaux's dynamic voice, songwriting abilities, and versatile sound.
Namasté Shawty keeps the energy high and the party live. She's known to play a tailored set for a specific party vibe while still staying true to her narrative and style. She uses music as a source of positivity and, through intentional entertainment, facilitates a femme-centric space where crowds get their life on the dance floor. As founder of Las Brujas Radio, Namasté Shawty uses that platform to cultivate a conversation, share experiences and entertain listeners about culturally relevant issues surrounding self-care, emotional health and spiritual practices. Fun and beautiful with a powerful stage presence, she brings the sass and feminine drive to the male-dominated industry.
[mer-ee-buh] noun: mereba | person | oracle 1. Artist 2. Singer 3. Rapper 4. Songwriter 5. Producer 6. Musician 7. Guitarist 8. Actor 9.
Rolling Stoner Mereba is a multifaceted artist with the life story of a rolling stone. Her unique blend of r&b, folk, and hip hop makes space for a new voice found in this wise young storyteller.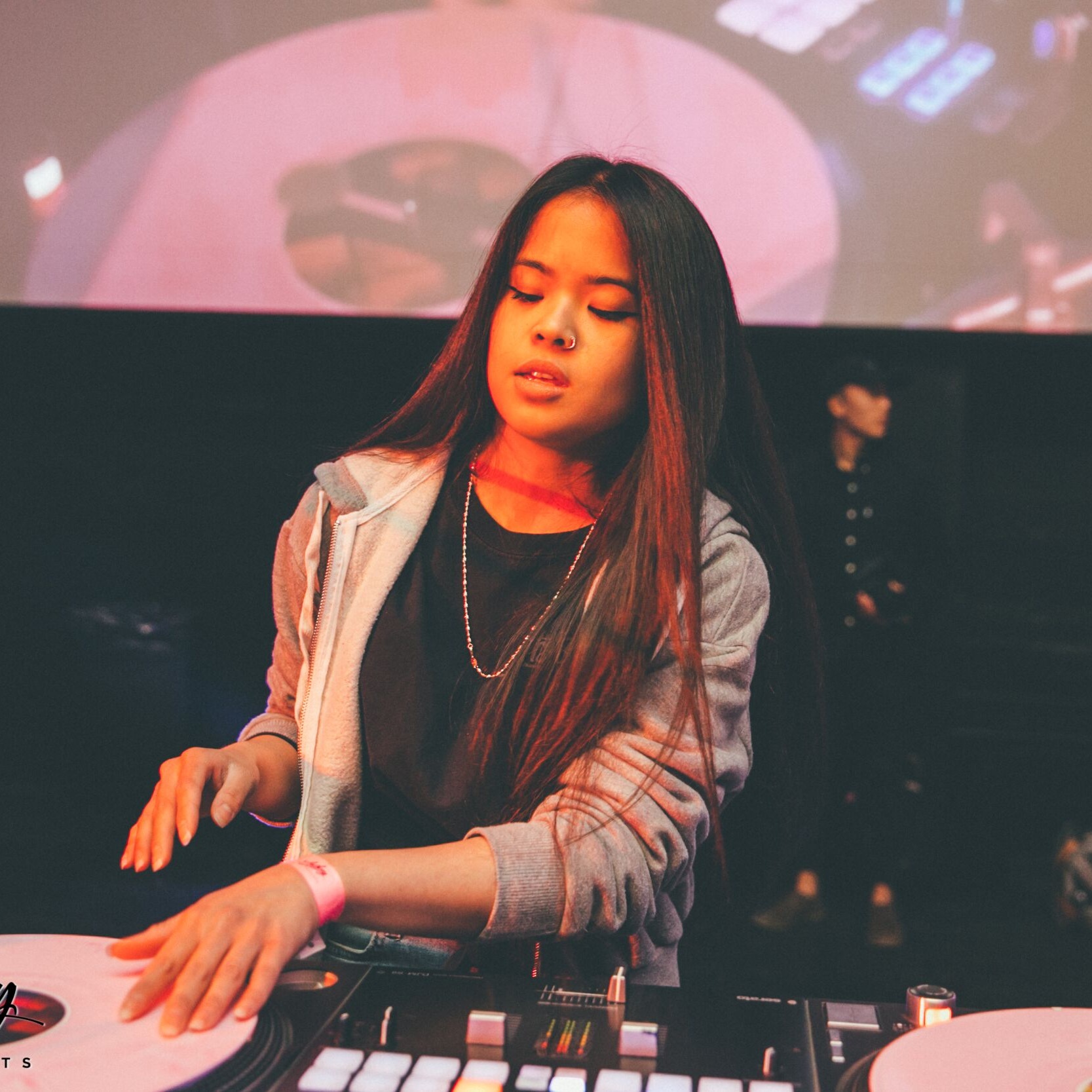 DJ Bitesize is a turntablist/party rocker from the 415 and, most recently has won 2 local DJ Battles! She's rocked numerous events from birthday parties to school dances to even throwing her own parties! On her downtime she puts mixes together and posts them for the public on soundcloud. Make sure you follow her on social media to catch her next performance or download her mixes for your playlist!
Queens D. Light (QDL) is a rap artist, performer and filmmaker based out of Oakland, CA. Her premiere project, California Wildflower has positioned her as one of the Bay Area's staple experimental rappers. Her unique sound is influenced by a mix of styles like dance, electronic, hip hop and world music. Her groundbreaking performances are both memorable and mind bending. She has toured with Anderson .Paak and shared stages with artists such as Georgia Anne Mudrow and Shabazz Palaces. In QDL's newest EP The Flavor of Green, she offers a stunning collection of finely layered, rhythmic, ambient sounds, bass heavy tracks and lyrical complexity that packs power. In this project she dives into multiple media forms by creating videos inspired by a short time. A true author, QDL directed all visuals attached to The Flavor of Green. Her voice is unapologetically threaded in every stitch of this project. Queens D. Light has worked with producers such as Suzi Analoguem Ras G of Brainfeeder and California's Monster Rally--her name rings in the underground from coast to coast.
A singer, songwriter, lyricist and producer, the multi-talented Swsh has crafted a distinct and signature sound that's all her own. Developing her musical palate from the age of five, Swsh would begin learning to play piano in her childhood home in Southern California. Quickly adding guitar and bass to her repertoire, her skills would ultimately culminate in the production of her own music. With her powerhouse vocals and soulful style, Swsh instills a sense of independence and liveliness within each release - waxing poetic on everything from love and relationships, body and sex positivity, and more. Building upon a steady rise to prominence, Swsh released her singles "Flowers" and "Gone" in 2017 - the latter of which appeared on the Winter '18 Compilation for Grammy-nominated producer Ricky Reed's label Nice Life, home to rising female artists including Lizzo and Pussy Riot. This year, Swsh followed suit with the playful "Momma's Kisses", in addition to releasing her spirited debut EP SOUP in February via Stem. Crafted in collaboration with J.KELR, producer for Kendrick Lamar, Chance the Rapper, and Anderson .Paak, the four-track EP was featured in Spotify's Fresh Finds: Fire Emoji playlist and debuted at #1 in the EP Top 5 on BBC Radio 1Xtra. Awarded with the top spot and labeled as one of this year's essential R&B albums, the announcement also served as Swsh's radio debut, with SOUP's lead track "Shouldn't" hitting airwaves for the very first time. Continuing her run of success, this spring the rising songstress served as West Coast tour support for Colombian artist Lido Pimienta and is due to release forthcoming singles and collaborations later this year.
Jada Lorraine Haitoff, commonly known by her moniker JADALAREIGN, is a Brooklyn-based international DJ and event producer. Jada is known for her eclectic selections of high energy dance music, marrying a variety of rhythms and genres to send powerful vibrations through any dance-floor. In addition to collaborating with notable parties like Everyday People, Soul in the Horn, Papi Juice, Fania, Boom Bushwick, 3rd Shift, and A Club Called Rhonda, Jada curates a monthly party called PERK, a haven for individuality, movement and expression with a sexy dance-focused soundtrack and live instrumentation. Jada is the former programming director for Half-moon BK, a black-owned grassroots online radio platform, and the former social media manager for DW Artists, the artist agency branch of Discwoman. She has DJed for artists like Nitty Scott, Smoke DZA and Kari Faux. Jada is most recently organizing a workshop and panel series, centering women and LBGTQ people of color, with topics to include DJing, audio production, event production, community building and professional development.
Niara Sterling is a 24 year-old, Brooklyn based DJ originating from the DMV area. Although Niara is an open format DJ, her personal style embodies underground hip-hop, jazz, soul, house, afro and anything funky. She's notable for her seamless blends and knowledge of music. As Niara blossoms in her craft, she's been getting her feet wet with all vinyl sets accompanied by her growing vinyl collection. Niara has a monthly radio show called "Nature of a Sista" on Balamii where she drops gems of all genres.
Fela Kutchii, your #1 Scratch n Sniff DJ - is an Oakland native party starter whose selection of hot & heavy bass cuts, booty grinding house, footwork, and international gems collected will leave your panties wet! FELA KUTCHII brings the crowd antics and fun-loving riots to her DJ sets making the dance floor a safe space for all creatives, freaks, oddballs, and disco grannies, looking to be themselves and shake their ass!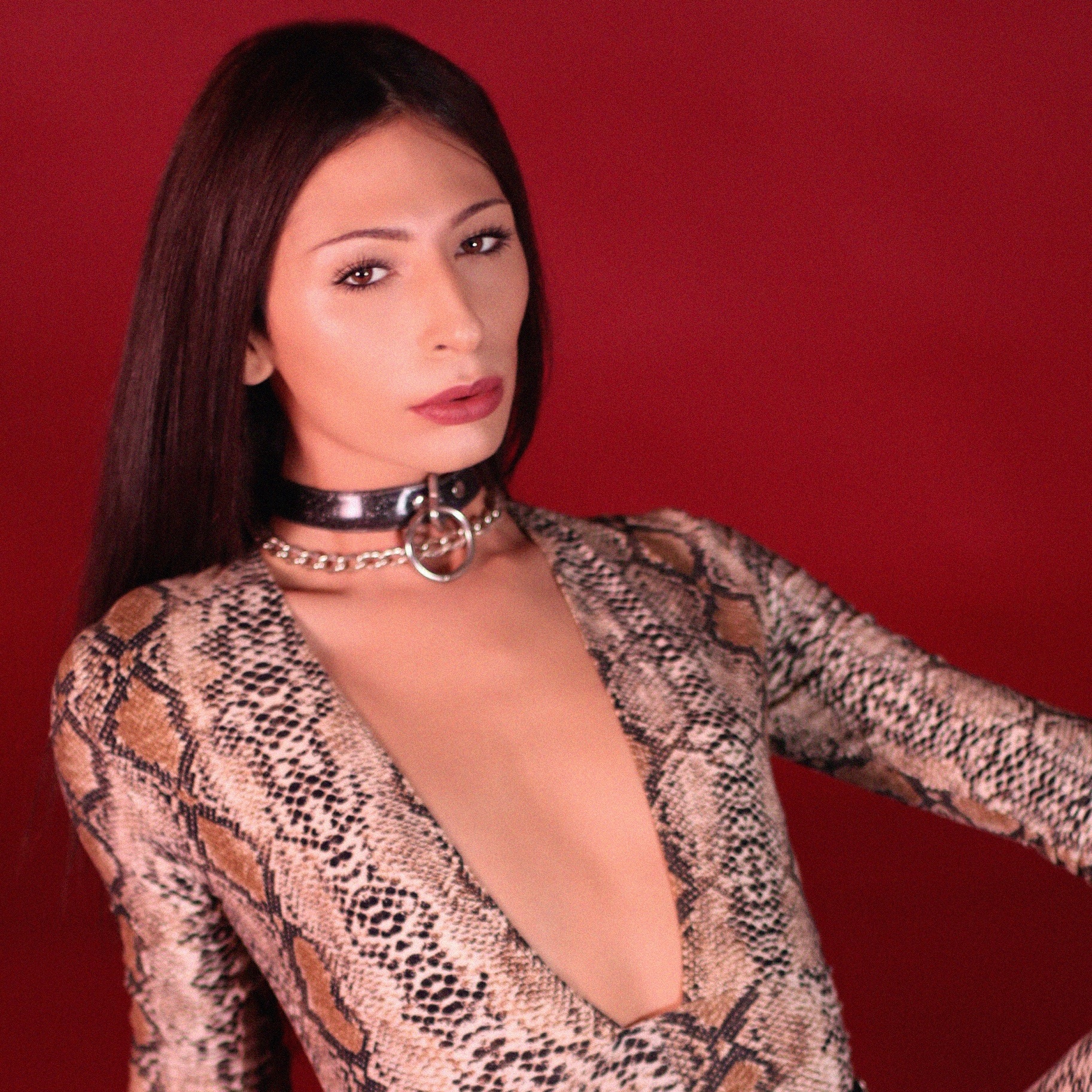 DJ TS London Jade is a member of all trans international collective, "NEW WORLD DYSORDER" (NWD) founded by Jasmine Infiniti. As shown in the East Bay Express, NWD was awarded best party collective in the east bay. Originally from NYC/Chicago, London has gathered up sounds from her own, to what she's heard on the streets as well as the raving underground. Having played many warehouses raves, London brings hard heavy techno tracks as well as dirty house vocals to tear up the decks.
Lil Kayla's commitment to the rap game started at a young age when she released her first song at the tender age of 16 years old. Since then, she's worked with some of the biggest names in the Bay Area, CA hip-hop scene such as Nef The Pharaoh, G-Val, Remedy, Yase and more. Hailing from one of the most notorious Housing Projects in San Francisco, Sunnydale, Lil Kayla experienced a rough upbringing surrounded by low-income living, crime and the need for survival. Her self-awareness and in depth understanding of her environment makes an impact on her music and can be heard through raw and unapologetic lyricism displayed in songs like "Nervous".
Finishing her 2018 with performing at Rolling Loud Bay Area, Lil Kayla was able to showcase her stage show with San Francisco DJ Black Marc of local radio KMEL. This performance opened the doors for more deserving opportunities for 2019, including opening up for Quality Control's City Girls in her very own home town of San Francisco. Recently releasing her 2019 mixtape "Lil Kayla WassuP", she was featured in a FADER piece titled "Top 10 Best New Rap Songs Right Now!" for her single "Like Sleeze", which led to the music video to support the attention of the single.
Finding as much solace in lending her pen game to others as she does getting behind the mic herself, singer-songwriter Jane Handcock has been developing her multifaceted talents since the age of three. Growing up in the Bay Area, the Oakland-born vocalist (b. Myariah Summers) gravitated toward singing before she learned to talk, turning a way to combat an early onset speech impediment into an empowering form of self-expression that would define much of her life as a creator. First becoming captivated by the power behind emotive vocals, sophisticated compositions and top-tier execution while attending church with her family as a young girl, Jane quickly discovered her passion for music and the arts wouldn't dwindle in time but rather would grow stronger into her teen years. Later, she went on to attend the reputed Oakland School for the Arts, further solidifying how she was destined to pursue a musical path.
*ENTRY TO CONCERT
*EXPRESS LINE CHECK-IN
*ACCESS TO PRIVATE VIP LOUNGE
*1 DRINK TICKET
women sound off concert partners